FOR IMMEDIATE RELEASE

Romford primary school go heat-recovery
Inefficient scheme replaced in school holiday
25 December 2003-
Faced with regular plant repairs and continuous condensation within their indoor pool the Bursary at St Edwards School approached EPS to advise on a course of remedial action. Limited by budgets and available time EPS replaced the inefficient fresh air scheme with a custom built weather proof Recuperator. The removal, crane-age and installation of a colour coated internal duct scheme was completed within the 2 week timetable in October to minimise disruption and loss of revenue from the local swimming clubs.
The resulting scheme provides proportional control to both the heating demand and fresh air introduction and gave an immediate improvement in condensation and humidity control. Continuous data-logging was installed to enable the cost savings to be further analysed when the first set of energy bills are available.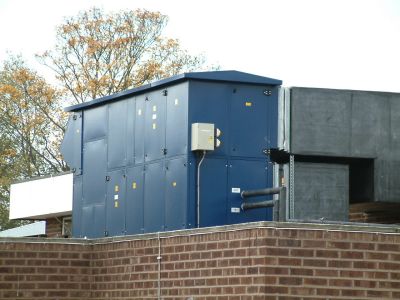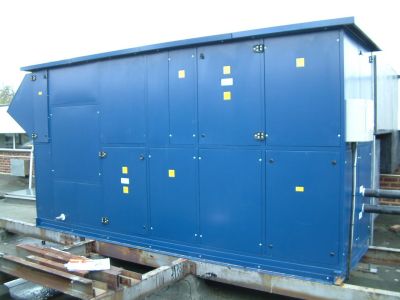 Weather proof air handling system with insulated and protected air ductwork.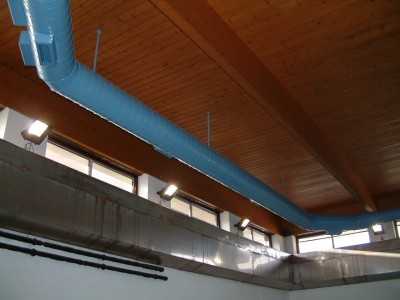 New powder coated ductwork includes air supply grilles directed onto the high level glass to provide maximum protection to the coldest surfaces.
The original stainless steel ductwork (wall mounted under the windows) has corroded seriously as a result of the poor room conditions being maintained by the previous ventilation scheme.

For More Information Contact:

Engineered Pool Supplies Ltd
26 Hornsby Square, Southfields Business Park, Basildon, Essex SS15 6SD
Tel: 01268 418808
FAX: 01268 418810
Internet: sales @dehum.co.uk