FOR IMMEDIATE RELEASE

Domestic indoor pool saves money!
Abbey Wood printer saves £600 per month
23 Aug 2003 -- Abbey wood print company director Norman Krangel approached EPS when the old gas fired pool ventilator unit broke down. "When Norman first contacted EPS he explained that the gas bill for the pool alone was £1000 per month" explains John Scott. "The old system was a full fresh air scheme whereby a direct fired gas heater simply blew hot air, flue gasses and all, into the pool room and the hot air escaped out of louvre windows."
"We upgraded the scheme with a Calorex Delta 4 and a new duct scheme and Norman's builder generally spruced up the pool room. Not only is it a far prettier room now but the gas bills are at least £600 per month less than when we were contacted. Needless to say the client is delighted and we estimate that our works will have been paid for in around 3 years"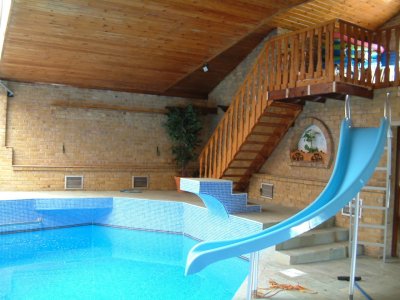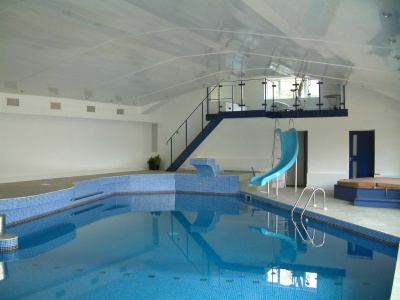 Swimming pool room before and after the "make-over". UPVC cladding and white decorations lighten the previously dingy atmosphere whilst the glass and iron staircase modernise the over-all feel to the room. The ceiling cladding was also used to create a bulkhead to conceal the new ducting and house the white air supply grilles.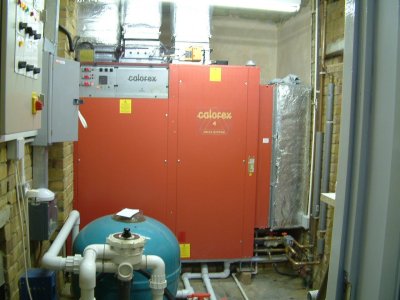 The Calorex Delta 4 "squeezed" into the existing plant area

For More Information Contact:

Engineered Pool Supplies Ltd
26 Hornsby Square, Southfields Business Park, Basildon, Essex SS15 6SD
Tel: 01268 418808
FAX: 01268 418810
Internet: sales @dehum.co.uk