FOR IMMEDIATE RELEASE

EPS awarded the H&V at Bailiffscourt
Prestigious Littlehampton Hotel appoints EPS
23 Aug 2003 -- As part of a major extension to the luxury Bailiffscourt Hotel at Climping, near Littlehampton, EPS have been awarded the contract to provide environmental control to the scheme. In continuing its improvement of the hotel the management are adding a lavish spa facility including outdoor and indoor pools, a spa, treatment rooms and meeting areas.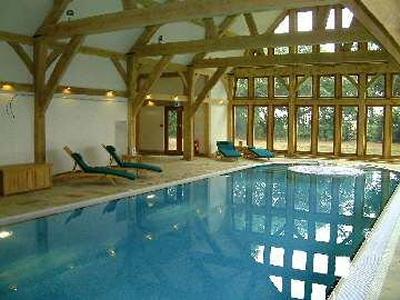 " The swimming pool contractor, Beaver International, is well known to us and is using our company to install the ductwork and grilles to the swimming pool dehumidification scheme. A Calorex Delta 6 unit will be used" explained John Scott. "Having met our representatives, in our pool role, the main contractor, Philcox Brothers, appointed EPS to do the remaining h&v works."
The building will therefore benefit from heat recovery ventilation to all changing and treatment areas, air conditioning to the reception, meeting rooms, gymnasium and dining areas and under-floor heating to the ground floor. EPS have also installed a high flow rate high storage capacity domestic hot and cold water scheme to meet the water demand of the luxury shower fitments installed.

For More Information Contact:
Following the successful installation, and the efficient ongoing maintenance of the Bailiffscourt system EPS were appointed to install the ventilation scheme at the Grayshott Spa, also designed by John Copper Associates. John Cooper Associates were so pleased with the company's performance that there ongoing works for the Historic Sussex Hotels Group are all planned to include EPS where an indoor pool is proposed
Engineered Pool Supplies Ltd
26 Hornsby Square, Southfields Business Park, Basildon, Essex SS15 6SD
Tel: 01268 418808
FAX: 01268 418810
Internet: sales @dehum.co.uk